Hi everyone,
Welcome back to our weekly update, where we talk about what's coming up on my channel and share some insightful information on some tech-related topics :B
Let's begin with some life updates! I spent this past week in Boston for work-related reasons (hence not being able to stream, but hey, exciting projects are about to come!) & I got to participate in a Vue.js Meetup. This was such a great experience to break the "online-only" spell of these last two years of pandemic and pushed me outside my boundaries to speak in person again. Here's a sneak peek of it: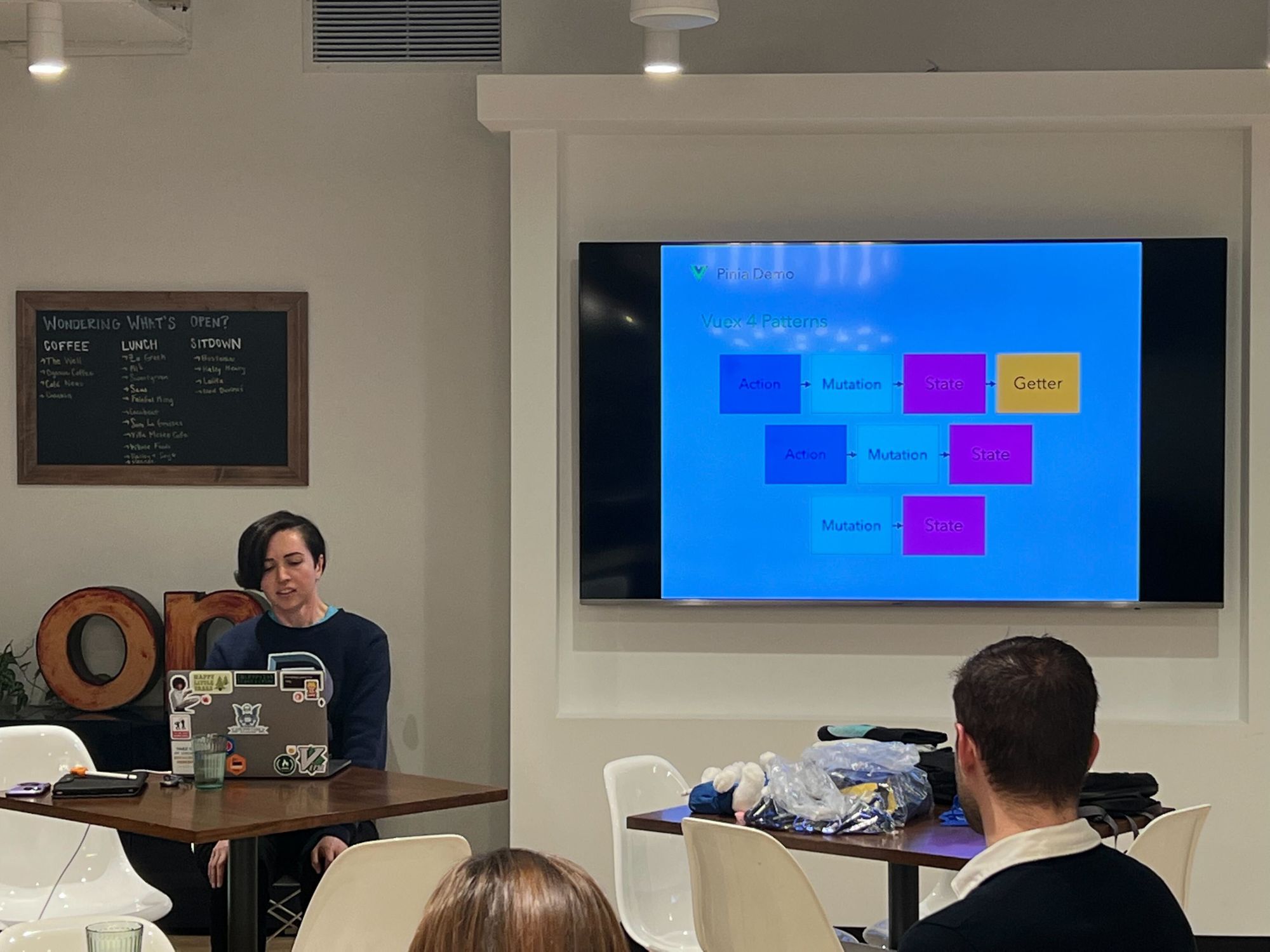 Since we're diving on the topic of pushing ourselves outside that comfort zone, let's talk about the importance of challenging ourselves as developers. You probably know by now that people in tech can't really stick to their comfort zone for too long, technology is always evolving and we, as devs, have to adapt to it. The pressure developers have to keep learning and adapting is * real *, but by setting our own rules and challenging ourselves, we are taking control of our professional growth.
So here's my challenge to you this week: write one goal you'd like to achieve this week, something that will push your boundaries in some way. Maybe waking up an hour earlier or finally opening up that old & unfinished project?
For this month of March, I am challenging myself to face anxious feelings and give my best talk ever at the Python Web Conf next week :) I hope this encourages you to find a challenge to face as well, and feel free to let me know about it in our Discord server!
By the way, here are some of my articles and a few of my favorite books related to this topic:
I'm also looking to improve our Discord server, send me a message here if you have any suggestions :)
Hope you all have a good week,
-Gwen